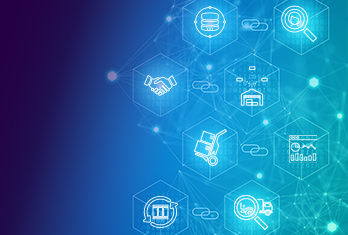 Improving retail supply chains with Generative AI
Breakthrough innovation with advanced technologies is creating new performance improvement and profit opportunities throughout retail supply chains.
---
The rapid evolution of Generative AI technology has sparked a fierce competition among retail leaders to comprehend its capabilities and implement its most effective applications in their businesses.
In our latest whitepaper, SymphonyAI presents an exciting vision for the future of retail supply chains, highlighting the pivotal role of Generative AI. This Executive Insight delves into the various use cases for Gen AI and its ability to act as a valuable co-pilot for retail supply chain management.
Topics include:
Understanding Gen AI and its supply chain applications

Realizing the benefits of Gen AI

The optimal approach to language-model creation and copilot development

How Gen AI copilots can improve supply chain performance

Top takeaways to advance Gen AI efforts
Be at the forefront of unlocking the untapped potential of Generative AI, elevating your business's performance and profitability to new heights. Don't miss out on the opportunity to download the full Executive Insight.
Download the Executive Insight
Retail supply chains are entering a new era in which the powerful capabilities of Generative AI (Gen AI) are being leveraged in exciting ways to improve virtually every aspect of retail operations. This is especially true in the supply chain where the extensive capture of data creates an abundance of opportunities ideally suited to advanced Gen AI solutions. By automating tasks, generating insights, prescribing actions, and
enhancing decision-making, Gen AI will drive significant efficiencies, cost savings, and competitive advantages.
To realize these benefits, it is important to understand the fundamentals of Gen AI, develop the proper strategy and align with strategic partners who are committed to ongoing innovation and possess the deep domain expertise to properly train and leverage large language models on which high-performing Gen AI applications, such as copilots operate. Such an approach is key to helping retailers operate and continuously improve supply chains that serve the needs of customers in the most cost-effective manner possible.